Peter Sagan's season is off to a good start! Our Slovakian champion pulled ahead of the pack in the final sprint during the third stage of the Tour of Switzerland. What joy!
An Impressive Group Effort
In the first kilometers, six riders started a long breakaway across the day's rough terrain. Team TotalEnergies, which had checked this stage, moved to the front of the pack to lead the chase. Paul Ourselin, in top shape at the moment, set the pace while the rest of the team surrounded Peter Sagan.
The gap narrowed as the kilometers sped by. 30 kilometers before the finish line, time-trial specialist Stefan Bissegger tried his luck on his own, but the pack caught up 19 kilometers later. It was an ideal situation for the sprinters who prepared to square off for the first time on this year's Tour of Switzerland.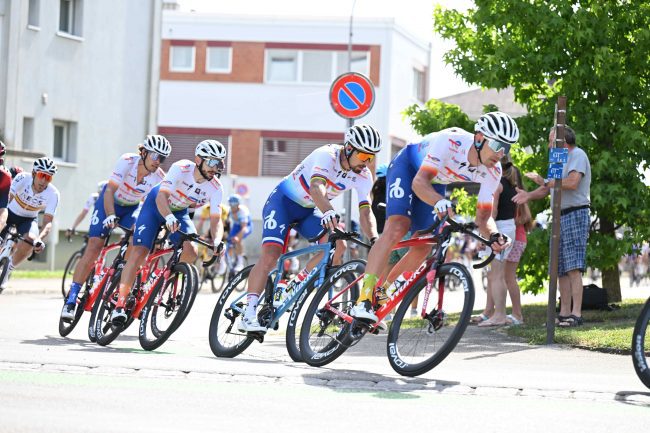 Time to Shine
The last leg's twists and turns meant that the racers hoping to win had to be in front. Peter Sagan pulled off a masterful sprint and managed to get behind Alexander Kristoff (Intermarché-Wanty-Gobert Matériaux). Steady as can be, the triple world champion kicked off before his main competitors. The rest is history. Peter Sagan took home his first victory in a Team TotalEnergies jersey, and the 120th of his career. His performance also gave the team its tenth win of the season, four of them in World Tour races.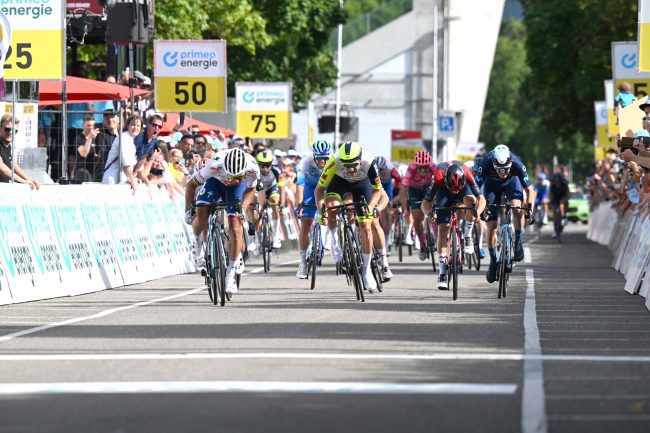 Peter Sagan: "Keep Improving for the Tour de France"
"I've very happy. It was great. I want to thank all my teammates and the entire TotalEnergies team for doing such a fantastic job. These last few months haven't been easy; it's no simple thing to come back after a long break. I didn't race for three months, and I wasn't doing well before that. People were wondering what was wrong with me. For sure, it's great to win, but I hope I will keep improving for the Tour de France."
Ride Stage 3 Alongside the Team