Specialized Bicycle Components is a bicycle and cycling equipment manufacturer based in Morgan Hill in California.
TARMAC SL7
ONE BIKE TO RULE THEM ALL
The Tarmac SL7 knows no compromise. Climb on the lightest bike the rules allow, sprint on the fastest – all with legendary Tarmac ride quality and handling.
Rider-First Engineered™ Chassis delivers unmatched handling across all sizes.
Aero is everything — 45 seconds faster over 40km than the Tarmac SL6. No compromises, just pure speed.
With the help of Specialized's FreeFoil Shape Library, tools like isotopic FEA analysis, and the best engineers in the industry, Specialized delivered a frame that weighs a mere 800 grams.
Simple integration to create a clean, fast cockpit that's easy to live with.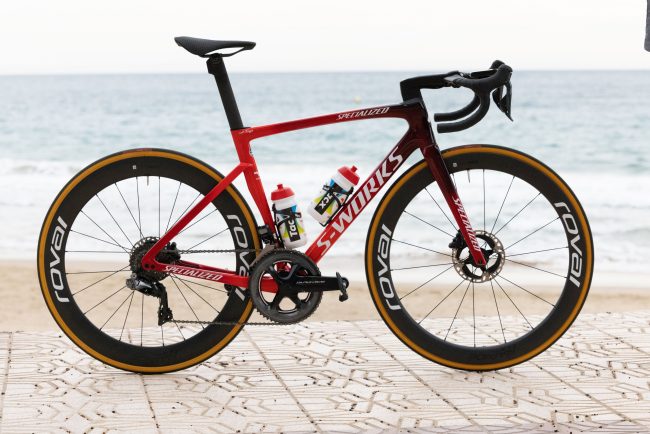 ROUBAIX
SMOOTHER IS FASTER
https://www.specialized.com/us/en/roubaix
We've created a bike designed to dominate rough roads, letting riders deliver power and stay in control on the most demanding roads, and made it more aerodynamic than most pure aero race bikes.
Future Shock 2.0 provides 20mm of damped travel for total control on rough terrain.
Pavé seatpost + hidden seatpost clamp deliver control via balanced rear-end compliance.
Win Tunnel Engineered frame sheds weight and is equal in speed to the Tarmac SL6.
SHIV TT DISC 
THE NEW SHAPE OF SPEED
https://www.specialized.com/us/en/shiv-tt
We've made a bike as aerodynamic as the original Shiv, the fastest TT bike ever made, then made it 500grams lighter and handle like a Venge.
Still the most aerodynamic bike ever tested in the Win Tunnel.
Light, agile, responsive, and now 500 grams lighter than the previous Shiv TT.
Stable and light one-piece bar with easy-to-adjust extensions.
S-WORKS POWER SADDLE WITH MIRROR TECHNOLOGY
THE PERFECT REFLECTION OF YOU
https://www.specialized.com/us/en/mirror-technology
Cutting edge technology meets Body Geometry design. This is the most advanced saddle ever made, like carbon replaced steel in bike manufacturing, our Mirror saddles printed from liquid polymer will replace foam in saddles.
High performance saddle with Increased sit bone comfort, pelvic stability and vibration damping.
Made from revolutionary process using a 3D printed liquid polymer.
Creates an infinitely tunable density in a way impossible with foam.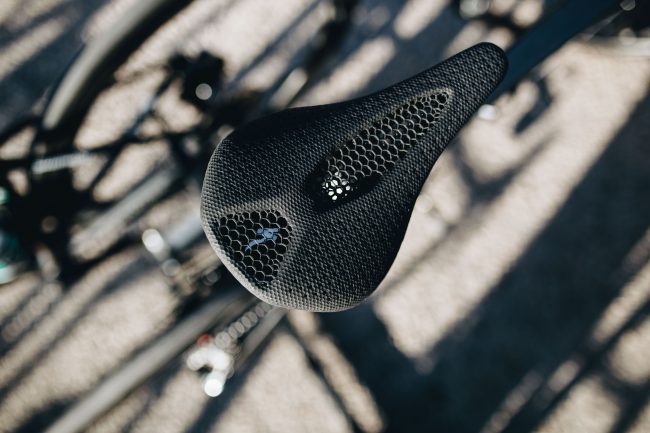 S-WORKS PREVAIL 
COOLER HEADS PREVAIL
https://www.specialized.com/us/en/s-works-prevail-ii/p/129868
The Prevail is super light, incredibly well ventilated, and still faster than other pure road helmets. It's the ideal choice when the day features lots of heat and lots of climbing.
Super light combined with maximum ventilation for the hottest days.
New MIPS SL is the lightest, most ventilated MIPS protection to date and is exclusively available on Specialized helmets.
Multi-density EPS construction with a shape 6 seconds faster over 40km than a traditional road helmet.
S-WORKS EVADE 
FAST IS FINALLY COOL
https://www.specialized.com/us/en/new-sworks-evade
This is the fastest, most aerodynamic road helmet ever made, yet it's still incredibly well ventilated.
Evade is the fastest road helmet we've ever tested in our WinTunnel.
4th Dimension Cooling System with deep internal channels, large vents, and aligned exhaust ports make it the best combination of aerodynamics and ventilation.
New MIPS SL is the lightest, most ventilated MIPS protection to date and is exclusively available on Specialized helmets.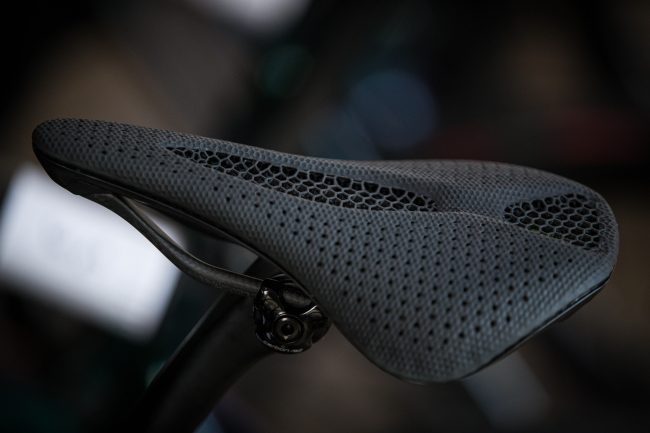 S-WORKS 7
EXPLOSIVE SPEED, SUPERIOR COMFORT
https://www.specialized.com/us/en/new-sworks7
The fastest, most premium race shoe we have ever made. Incredible power transfer with superior comfort and light weight in a stylish package.
Body Geometry sole and footbed are ergonomically designed and scientifically tested to boost power, increase efficiency, and reduce the chance of injury by optimizing hip, knee, and foot alignment.
Our stiffest and lightest FACT Powerline™ carbon plate maximizes power transfer and PadLock heel for improved acceleration.
Dyneema® Mesh is trapped between layers of four-way stretch mesh and TPU to create no-stretch zones for the ultimate connection and comfort.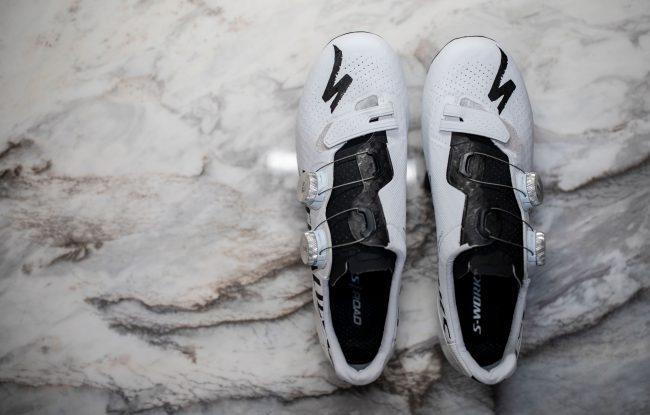 S-WORKS ARES
ONE SECOND MAKES ALL THE DIFFERENCE
S-Works Ares is designed to be the most efficient and powerful performance shoe ever made. Decades of Body Geometry development met obsessive innovation to reimagine the race shoe. It's 1% faster than any shoe Specialized has ever made, and at the finish line, that's all that matters.
Patent-pending closure design secures the foot for extreme, out-of-saddle efforts, locking the metatarsals and preventing lateral roll. Lock in and power up for more speed.
Body Geometry shoes win more world tour races than any other shoe on the planet. The key technology that helps create this performance is the Varus Wedge, a patented 1.5mm outward tilt to the outsole that stabilizes the forefoot and helps align the ankle, the knee, and hip to deliver more power, fewer injuries, and more comfort.
S-Works Ares features World Championship-winning FACT Powerline™ carbon outsole with a stiffness index of 15.0.