Team TotalEnergies, 24 years of cycling
Since the arrival of TotalEnergies (formerly Direct Energie then Total Direct Energie) in 2016, the racers have had a total of 107 wins over seven seasons, an impressive figure for the Vendée formation which, year after year, pursues its unique approach and ability to reveal talent. After legendary racers Voeckler, Coquard and Chavanel, a new era has begun with Sagan, Boasson-Hagen, Latour, Turgis and Vuillermoz. Yet again, Bernaudeau has assembled a fantastic lineup. This singular team has thrilled the whole of France for the last 24 years.

We haven't always worn the same jersey, but we share the same passion

The brainchild of Jean-René Bernaudeau, the team was formed in 2000 as a continuation of the amateur Vendée U team. It has had several sponsors, who gave their name to the group and benefited from the amazing panache and originality of its racers.

Bonjour, Toupargel, La Boulangère, Bouygues Telecom, Europcar, Direct Energie, Total Direct Energie and today TotalEnergies have all been title sponsors who have lent their colors to the team since it was founded. The succession of jerseys resulting from these changes in partner have never altered the mindset imparted by Jean-René Bernaudeau and his staff: endurance and enjoyment, and sharing these emotions with the fans. The Vendée formation shows, season after season, that you can stay true to certain beliefs and values without compromising on performance. This is certainly why Thomas Voeckler never abandoned Bernaudeau, even when the latter was having difficulty finding a new sponsor at the end of 2010. It is certainly why the indefatigable Sylvain Chavanel stayed with the team in 2018, achieving an all-time record for the number of Tour de France appearances. It is certainly why the team attracts major, world-class champions such as Niki Terpstra in 2018, Boasson-Hagen in 2021, and recently the triple world champion Peter Sagan. And it is certainly why the French are so fond of this team.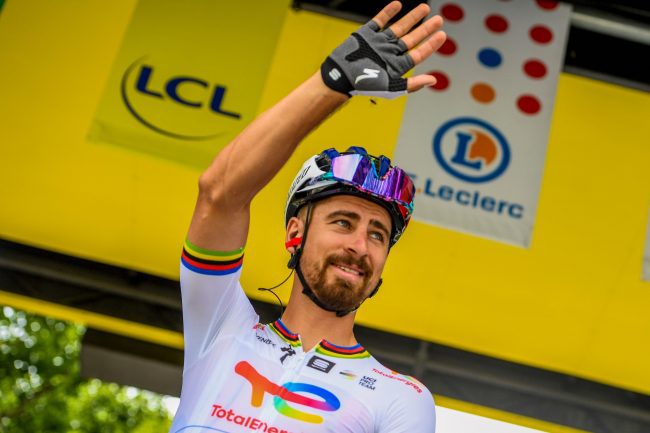 Precious memories
François Simon, Didier Rous, Anthony Charteau, Pierrick Fédrigo, Pierre Rolland, Bryan Coquard, Thomas Voeckler, Sylvain Chavanel, Lilian Calmejane and now Peter Sagan, Edvald Boasson-Hagen and Pierre Latour… these are names that have made—and continue to make—cycling history, and remind supporters of some magical moments. From French championship titles, Olympic podiums, Tour de France stages, prestigious classic and stage races to polka dot jerseys: over 23 years, the team has enjoyed some tremendous successes and made a lasting impression each season. Our team from Vendée has been involved in some of the most memorable moments in the sport's history. And so much more… from the famous "Pontarlier coup", which was so auspicious for François Simon, to Lilian Calmejane's cramps before his victory at Les Rousses on July 8, 2017, not to mention two of the most incredible French feats involving the Tour de France's yellow jersey since 2000, achieved by Thomas Voeckler in 2004 and 2011, Burgaudeau's victory in the 2022 Paris-Nice against the big names in sprinting, and the legendary 2022 Milan-San Remo with the second place of Anthony Turgis. These moments will stay with us forever. For they are why we love cycling.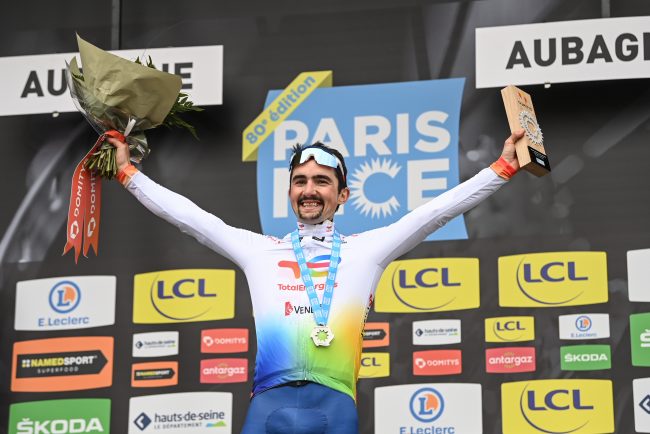 Did you mention history?
You can find the details of the team's wins on the excellent online encyclopedia known to everyone. But you won't find History, with a capital H, frozen in an article. Because it's still being written, day after day, race after race, yard after yard. And in cycling, every stage and every competition enhances this history; whatever the outcome, the energy produced by the racers adds another layer to the adventure. Whatever the result, we love them because they have given their all. And if the result is a victory, we cheer, and we're grateful to them for writing yet another piece of history. Sorry, another piece of History.