Vendée, A Cycling Stronghold
For many years, France's Vendée département has been one of cycling's most loyal supporters. It is the only département (administrative area) to have developed a unique "pyramid" concept.
From the youngest cyclists to pro riders, Vendée supports athletes in both amateur and professional clubs.
While our clubs form the base of the pyramid, the high-level section is driven by the Pays de la Loire regional training center (CREF), the Vendée U elite amateur team and the TotalEnergies pro team.
Today, competitive cycling in Vendée comprises 36 clubs, more than 2,100 members in six different disciplines and over 300 cycling events each year, making Vendée a recognized cycling stronghold.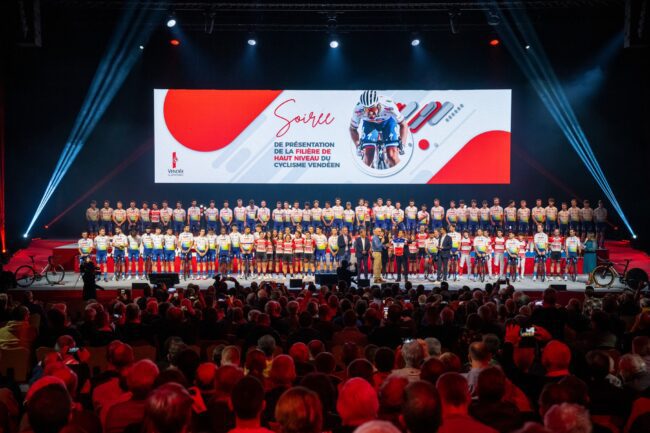 20-Plus Years of Shared Adventure
Ever since Jean-René Bernaudeau got the wheels rolling in the 2000s, the département has been by the pro team's side as it sports the Vendée colors.
The values of team spirit, courage, sacrifice and solidarity expressed and transmitted by Team TotalEnergies are shared by the département and everyone in Vendée. The riders promote Vendée's cycling culture in the most prestigious international races, and Vendée's residents have embraced and cheered on the team's champions over the years, from Anthony Charteau and Sylvain Chavanel to Thomas Voeckler and, of course, Peter Sagan.