Team TotalEnergies is proud to announce that Emilien Jeannière and Thomas Bonnet have signed for the next two seasons.
Continue to Grow with the Pros
Emilien Jeannière and Thomas Bonnet, both 23, signed their first pro contracts today. The two Vendée-U riders will take their well-earned place on Team TotalEnergies on January 1, 2023. The future pros have had an exceptional 2022 season with their Vendée-U teammates.
"We challenged them to meet this objective this season, and they certainly did." explains Benoit Genauzeau, Director of Sport. "Their unselfish performance has opened the doors to pro cycling. We are delighted to welcome Emilien and Thomas to the team in 2023."
Last year, the two riders proudly wore the Team TotalEnergies jersey as interns. "They made a very good impression in a supporting role for the team," notes Benoit Genauzeau.
Emilien Jeannière, Straight Out of Vendée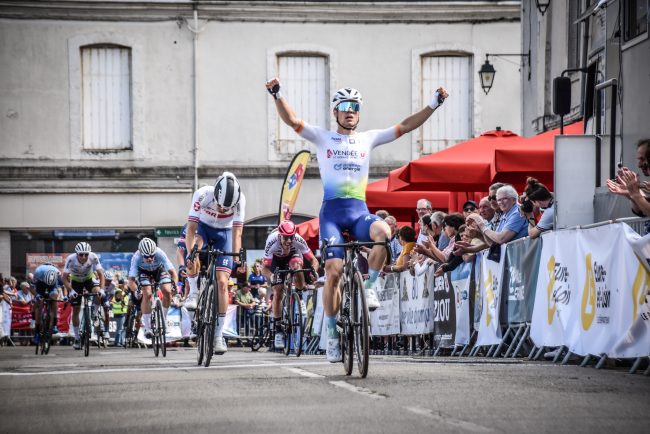 Trained at the CREF in La Roche sur Yon and at Vendée-U, Emilien Jeannière is a Vendéen through and through. Signing with Jean-René Bernaudeau's team today is a real source of pride.
"As a Vendéen, I am very proud to wear the Team jersey! At the end of last year, I was challenged to perform well in the French Cups and Class 2 races. I took up the challenge. This is a great reward for the work I put in. I was so relieved when Jean-René Bernaudeau called."
In 2016, as a member of the Herbiers cycling club, Emilien came in second in Plumelec in the European Championship Junior Road Race ahead of future racing champion Tadej Pogacar.
Thomas Bonnet, an Atypical Path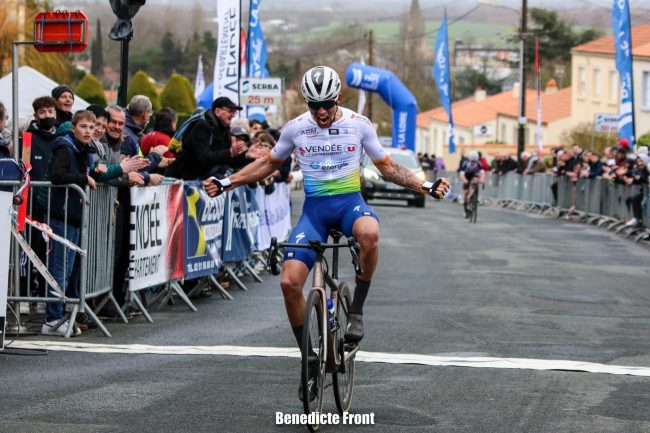 Thomas Bonnet has traveled a very different road. Before bringing his talents to Vendée-U, he specialized in off-road racing, for which he was Junior World Champion in 2016. Joining the Vendée team allowed him to grow as racer and turn in the type of performance that leads to the pros.
"There was a lot of pressure this year; I had to succeed. There's a lot of emotion and pride for me, my family, and everyone who has supported me since the beginning. I still can't quite take in what's happened. Signing with the pros is a first step. The next will be to ride well and prove my worth. I'll do everything I can to succeed. It's really thanks to Vendée-U that I'm here today. Things really clicked with the group this year."
Best of luck to our new recruits and the entire Vendée-U team, which will compete tomorrow in the French Championship in Cholet.