Niccolò Bonifazio chalked up his first victory for 2022 by winning the fourth and final stage of the Route d'Occitanie on Sunday.
Renewed Zest for Victory
Niccolò Bonifazio last hoisted a winner's trophy in August 2021 during the GP Jef Scherens. The drought is now over with the Italian's sprint to first place in the fourth stage of the Route d'Occitanie. After trailing just behind the leaders since the beginning of the season, Niccolò was finally rewarded for his efforts and will head into the next races with his confidence at a high.
Crosswinds
While this last stage of the Route d'Occitanie looked pretty straightforward, the riders ended up having to dig deep into their resources. Close to 70 kilometers before the finish line, the wind divided the pack in two. Numerous potential victors were trapped. Our sprinter found himself well positioned with Niki Terpstra, Geoffrey Soupe and Cristian Rodríguez.
The second group was unable to catch up with the first as the kilometers flew by. Clearly, the stage would be won by one of the riders up front. After 188.3 kilometers from Les Angles to Auterive, Niccolò Bonifazio spurted ahead of Max Kanter (Movistar Team), Matteo Moschetti (Trek-Segafredo) and Elia Viviani (INEOS Grenadiers).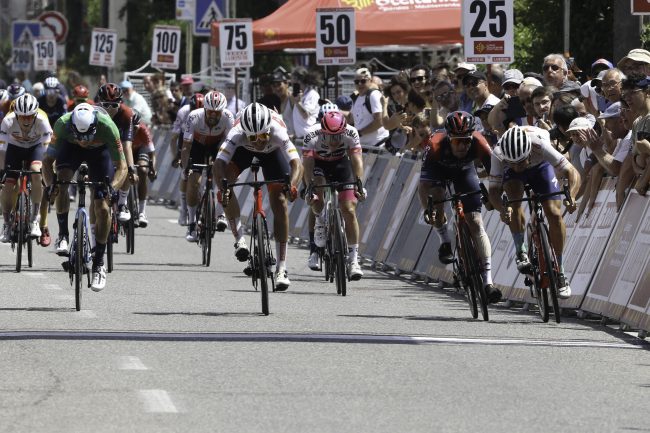 Niccolò Bonifazio: "We all did a huge job together"
"The team is working together really well this season. I had an honorable early season, but no wins. This year's Route d'Occitanie really wasn't easy with the heat. We all did a huge job together to pull out this victory. I want to thank the entire team for supporting me. We are very pleased with the result."
Cristián Rodríguez came in 8th in the general classification.