The Étoile de Bessèges gave Team TotalEnergies a chance to show their ambitions for this season. Benoit Genauzeau's men clearly played leading roles throughout this French early-season stage race.

A fresh start for the Team
Since the December training session, all the racers have been singing from the same page and are determined to achieve great things. Last week, for the Étoile de Bessèges race, our racers proved that they will be a force to be reckoned with this season.
Pierre Latour almost secured a place on the podium on Sunday after an excellent time trial in the streets of Alès. He came fourth in the general ranking, only two seconds behind the Norwegian Johannessen and just in front of Mathieu Burgaudeau. The latter continues to improve and impress us race after race.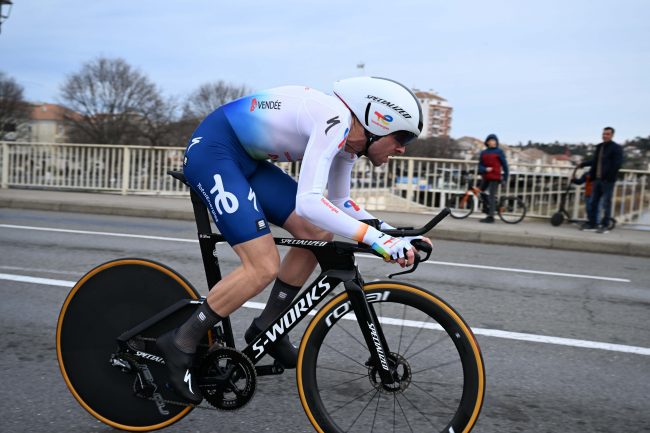 Mathieu Burgaudeau: "I'm more confident"

"The team has had a good start to the season. I was expecting to do well from the outset, with the good winter I had. Being in the general ranking with a lineup like this shows that I'm up to it, it's promising for the season ahead. The end of last season helped me gain confidence. I hope I'll soon be winning. In February I'm taking part in the Tour du Haut Var, the Faun-Ardèche Classic and the Drôme Classic."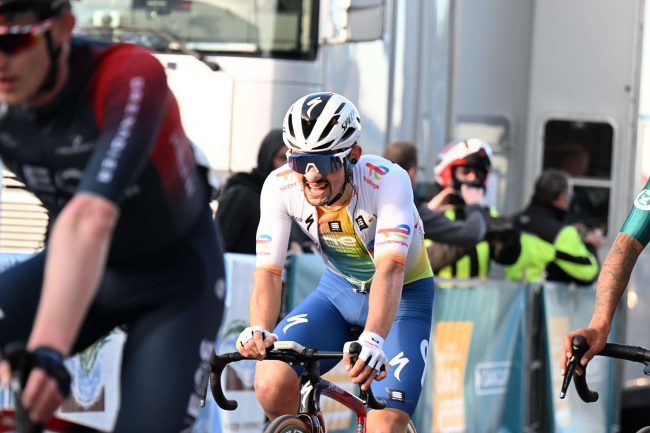 A closely knit team

The Team has shown great collective strength in topping the team ranking in this 52nd Étoile de Bessèges race, from the first to the last stage. This reward says a lot about the hard work they put in this week and about the consistency of our racers, very often finishing among the frontrunners.
"Peter's arrival was good for everyone, it gave the team new momentum," confides Mathieu Burgaudeau. "It's obvious that everyone is going full throttle at the start of this season, which bodes well for the next races. We're all very motivated. For the moment everything's going well and there's no reason that shouldn't continue."

For this early season to be entirely successful, our racers must start clocking up wins. See you this week at the Tour de la Provence and the Clásica de Almería.