As usual, Team TotalEnergies will be heading to southwestern Spain to prepare its 25 riders for the 2023 season.
Pre-season training, an important first gathering
Pre-season training is always a pivotal moment for professional teams. They present a rare opportunity for everyone, cyclists, staff and partners alike, to get together and lay the foundations for the upcoming season. Our riders can expect a busy program over the next ten days.
"The first gathering allows us to welcome the new riders joining the team," said Sports Director Benoit Genauzeau. "I'm thinking particularly of Steff Cras and Jason Tesson, who are coming from outside organizations. But we mustn't neglect the induction of our three young riders from Vendée U, who are passing a new milestone in their careers."
Benoit Genauzeau stresses the importance of this training period for the whole team and for the staff who will be involved throughout the season: "This training session is really important, because it gives us time to talk to each other, to communicate and build a connection. The riders and the staff can either catch up or get to know each other, with some social events and group outings, which are varied so that all the cyclists get to spend time together on their bikes. The 2022 season was long and intense, and everyone needed to recharge their batteries. Now it's time to get back together and work hard!"
Testing, analyzing, planning
A large part of this training period will be devoted to tests and analyses to "measure their level", as Performance Manager Maxime Robin tells us.  "We'll carry out the same tests as last year to determine the training thresholds. The main focus this time is endurance. We're lucky to have the benefit of the warm Spanish weather to get in some solid hours' training. At the same time, the program has a whole physical preparation and strength training component. After the tests and interviews with the various specialists, the aim is to start building racing programs and to adapt training individually."
By training in southeastern Spain, the racing cyclists enjoy the best working conditions to start the next season, as Maxime Robin clarifies. "The weather is much better in Calpe, particularly in December. We can train for longer more easily in the heat, as we recover more quickly. The body recovers better in these conditions. The other advantage involves the difficulty level of the routes, which can be very varied. We can easily add hill climbs to the sessions, which isn't always possible for the cyclists at home."
The team has already planned a second session at Calpe from January 11 to 20 to put the finishing touches to preparation and make any final adjustments before the 2023 season kicks off.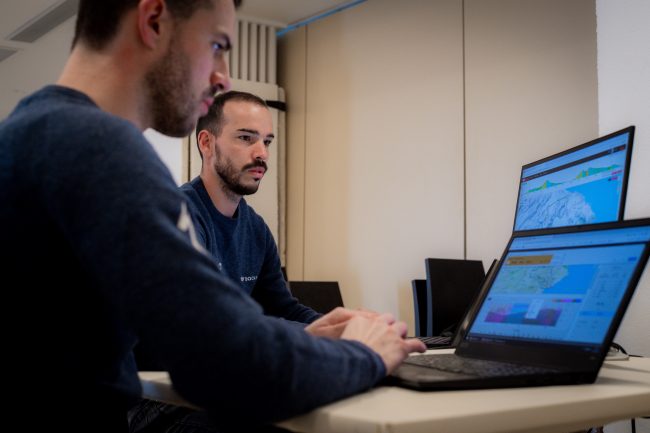 The 25 racers
Edvald Boasson-Hagen
Maciej Bodnar
Thomas Bonnet
Mathieu Burgaudeau
Jérémy Cabot
Steff Cras
Víctor de la Parte
Fabien Doubey
Sandy Dujardin
Valentin Ferron
Fabien Grellier
Emilien Jeannière
Alan Jousseaume
Pierre Latour
Lorrenzo Manzin
Daniel Oss
Paul Ourselin
Peter Sagan
Julien Simon
Geoffrey Soupe
Jason Tesson
Anthony Turgis
Dries van Gestel
Mattéo Vercher
Alexis Vuillermoz