Last Sunday, Dries van Gestel gave a brilliant performance at Gand-Wevelgem! Our flahute, (all-weather and cobble racing specialist) took third place, his first World Tour medal.
Confirmation
Two weeks after renewed success in the Ronde van Deux, Dries van Gestel confirmed that he was on top form at the Gand-Wevelgem event. Used to providing support for the leaders at major events, this time the Belgian racer made the cut himself. While the race was in full swing, four men broke out of the peloton 22 kilometers from the finish. Christophe Laporte, Jasper Stuyven, Biniam Girmay and Dries were then in the lead. They managed to gain a thirty-second advance, resisting the peloton's onslaught. The winner of the 2022 edition is therefore one of these four leaders.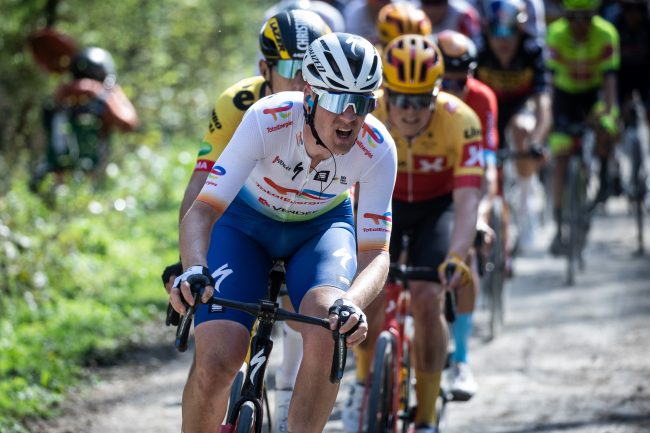 A race of firsts
On the face of it, Dries van Gestel is not this group's fastest racer. But after 248 kilometers of giving it everything he had, anything seemed possible. Biniam Girmay was the first to put his last strength into the assault. He forged ahead of Christophe Laporte in the sprint and became the first African racer to win a World Tour level race. Dries van Gestel took a magnificent third place and achieved the finest result of his career at this level.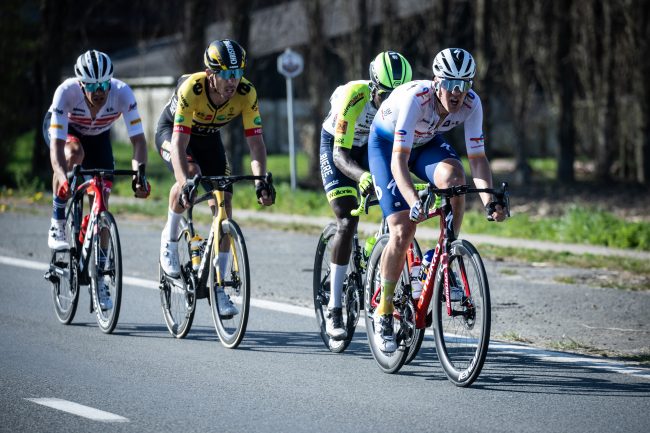 Dries van Gestel, sadly missed in the Tour des Flandres
The Classics season continues this Sunday with the season's second Monument, the Tour des Flandres. Unfortunately, our Belgian champion is unwell, and unable to join the starting line. He's being replaced by our neo-pro, Sandy Dujardin, who will be making his grand entrance to the big league.