More contract extensions at TotalEnergies. After Anthony Turgis and Dries van Gestel, it's Alexis Vuillermoz's turn. The lad from the Jura is now with Team TotalEnergies until 2024.
More adventures, obviously
"I'm looking forward to more adventures with TotalEnergies. Everything has gone well since I joined the Team. So it was obvious to me that I wanted to stay!" he told us.
Alexis has had ups and downs since he joined the Team in 2021. A serious pelvic injury robbed him of a place in the Tour de France last year. After coming through that challenge, he came back even stronger this year with a wonderful stage win on the Critérium du Dauphiné. But another stroke of bad luck took him out of the Tour de France again, when he was unable to join the tenth stage because of a skin infection. A terrible end to his hopes of a second stage win.
The good news is that he is recovering well:
"I'm getting better: my skin is healing faster than expected. I've been trail running for a little while, and I'll be back on the bike for training in a few days' time. I hope to be racing again by the end of August."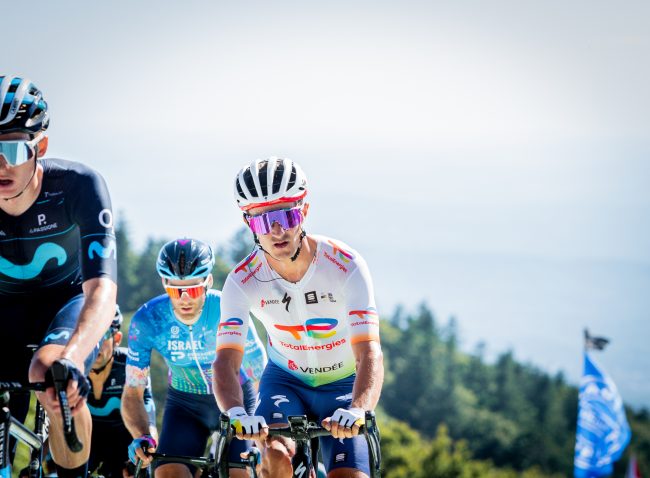 Coming back on fighting form
So we hope to see Alexis fit and back on the road as soon as possible for more thrilling races. He is as keen as ever to perform in the Team's colors.
"The first thing is to get back that attacking style the Team has and to get some big wins. I really wanted to stay with the Team. I like it here. It's the best set-up for me, for the physical and the managerial organization, but also for the great atmosphere. That's what I need to perform well."