This afternoon Peter Sagan won the Slovak National Road Race Championships, making this the eighth time that he's claimed the national title.
Peter Sagan, to the power of 8
After 2011, 2012, 2013, 2014, 2015, 2018 and 2021, Peter Sagan has just won the national championships for the eighth time. The Slovakian took a solo victory with an almost two-minute lead over Lukas Kubis (Dukla Banska Bystrica). With this new triumph, Peter will be wearing his champion's jersey yet again this year.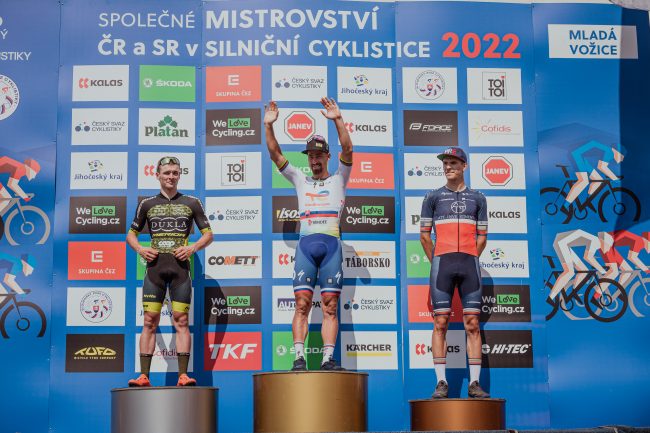 "I still feel the same pride"
"I'm so happy about my victory today. However many times I've taken top spot on the medal stand, I still feel the same pride and joy as when I won my first title. This race means a lot to me, particularly since this year's course was very demanding. Many thanks to the Slovakian public, which encouraged me all day long. I'm now eager for the Tour de France to start."