The eighth stage saw the best puncher climbers fight it out on the Côte du Stade olympique in Lausanne. Mathieu Burgaudeau finished in 25th place after a strong climb.
A start in the Jura
Leaving from Dole in the morning, Alexis Vuillermoz was all smiles on the bus. Which was no surprise, because he was racing on home turf! The local boy made sure to greet the fans who were out in force to cheer him on. Among the supporters in the riders' paddock were Fabien Doubey and Jérémy Cabot, who had come to see their team-mates before the start.
"We came to see them just to give them a bit of an extra push," said Fabien. "I'm so happy to see them. I'm trying to give them all my strength for today."
A big crash in the peloton in the first kilometers allowed three riders to escape. But the three-minute lead narrowed as the day wore on, leading to a group finish.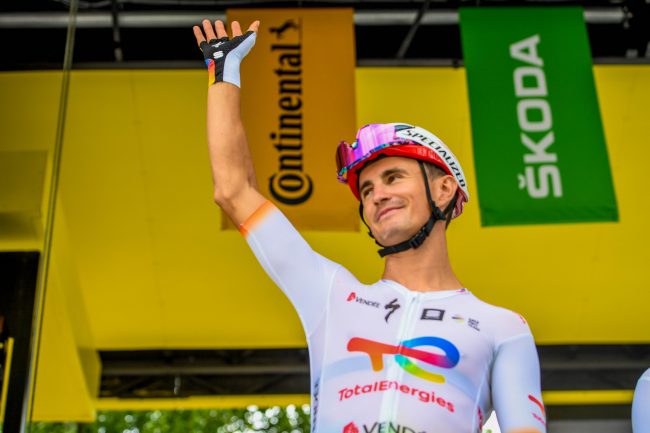 Finish line at Lausanne in Switzerland
The final climb was hard, giving the puncher climbers an opportunity to shine. With 3 km to go, Alexis Vuillermoz was very well placed, but couldn't keep up with the breakneck pace set by the leaders. Mathieu Burgaudeau, on the other hand, stuck close and climbed the Côte du Stade olympique with the main group. Victory went to Wout van Aert.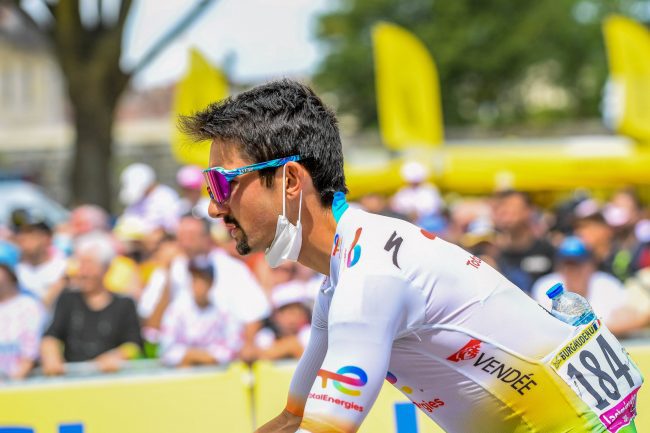 Mathieu Burgaudeau gave his verdict after the stage:
"I'm disappointed because I didn't think I'd be in the match. So I went forward without being very well positioned at the start of the climb. As we went up, everybody was at absolute maximum. If I'm in a good position, I think I can finish close to the front. There are two weeks left. For me, the Tour is starting now."